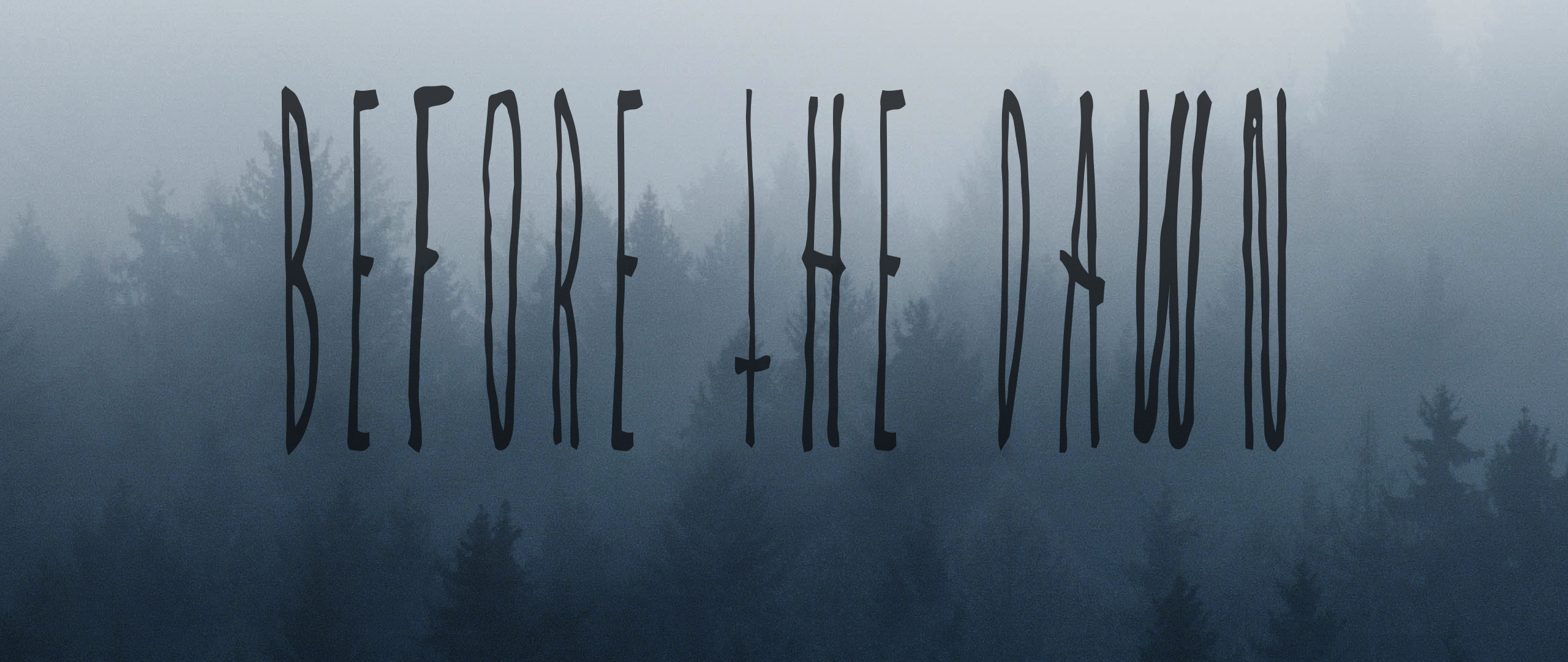 Before The Dawn
Before the dawn is a solo journaling game using the Wretched & Alone SRD. It is played using a pack of cards, a tumbling block tower, a handful of twigs, and one six-sided die.

This is a folk horror tale like many others - someone has ventured too deep into the woods and awakened something terrible. A hungry, ancient thing.

In this version of the story, however, you are the horrible creature.
Your continued existence is tenuous, and relies on sacrifice and solitude. You must rid these woods of the intruder before the sun rises or be torn to pieces beneath its firey gaze.

Before The Dawn comes as an A5 print-ready .pdf file.

--

"From the very core of each of them, their ancestors seemed to cry out in inarticulate voices. right then, they screamed in alarm from times before symbols and language could depict such things that hunted and meant murder."
Adam Nevill, The Ritual

Purchase
In order to download this game you must purchase it at or above the minimum price of $1 USD. You will get access to the following files:
Community Copies
Support this game at or above a special price point to receive something exclusive.
Purchase & Supply a Community Copy
Purchase at or above the recommended price to make a copy of Before The Dawn available for marginalised gamers or gamers experiencing financial hardship.
You will also receive a copy of Before The Dawn

Community Copy
For those experiencing financial hardship or marginalised access to the tabletop community, select this to claim a free copy of Before The Dawn.
Community access is supported by everyone who purchases a copy at the recommended price.